It's entirely possible to get an auto insurance policy if you're a college student. You just need to know how to shop around and what to look for. More than just getting a policy that costs the least amount of money, you may discover and take advantage of specific discounts that you probably didn't know existed until now.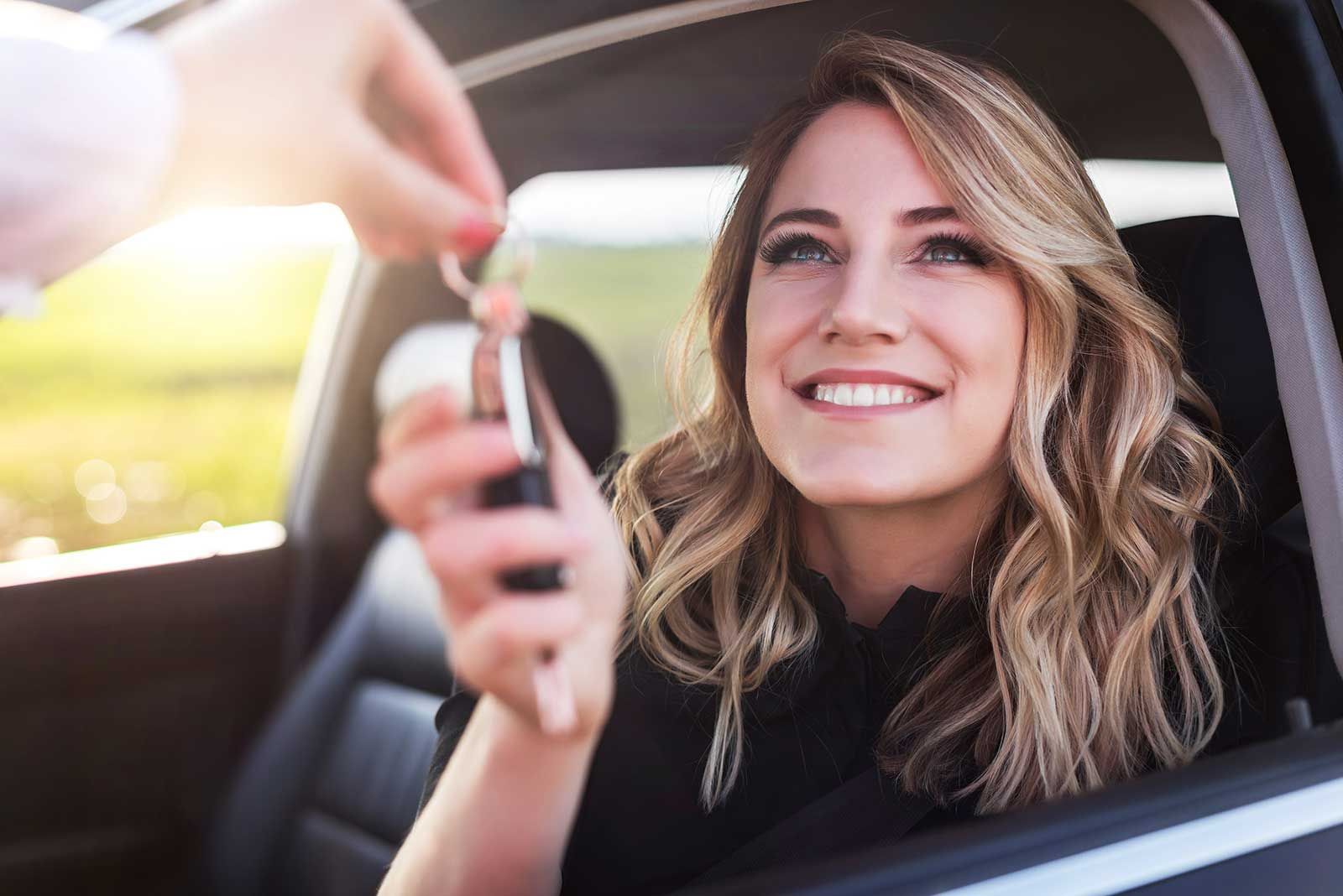 It's not only important that you get insurance at the right price, but also that you find the right plan that fits your needs. Here are some tips for college students looking for car insurance. Go for more:
HOW MUCH DRIVING WILL YOU DO?
Depending on whether you're going to a distant college or a nearby campus, you may want to increase your coverage or adjust it as needed. If you're leaving your car parked at your parents' house while living on campus, you'll be in a good position to save a few extra dollars a month. The Insurance Information Institute* notes that if your college is less than 100 miles from home, your parents may be eligible for a «resident student» discount. This discount could help you lower your parents' car insurance bill by up to 30% per month.
On the other hand, going to college may lead you to reconsider your choice of coverage. If your commute is about to get longer, this may be the right time to review coverage limits to make sure you're sufficiently protected in the event of an accident.
Throughout the United States, it is illegal to drive a vehicle without a valid, active driver's licence and an auto insurance policy.
In addition, each state has different laws regarding insurance coverage limits, so getting behind the wheel as an international student in the US can seem overwhelming.
As an international student, your car insurance costs will be higher than those of a U.S. citizen because you do not have a U.S. driving record or credit score. These elements are important to auto insurance companies because they determine your risk profile and whether or not it will cost you a significant amount of money to cover.
Also, if you plan to stay in the US for more than a year, you will need to apply for a US driving licence.
But don't let these barriers stop you from getting your licence! There are several ways to save on insurance so you can explore America's roads.
The easiest, of course, is to compare car insurance quotes with Insurify and find an auto insurance company that understands your particular situation. Whether you live in Florida, Texas or California, Insurify will help you compare car insurance quotes in every state.
Cheapest car insurance for international students
Insurify crunched the numbers and determined the cheapest and most expensive companies for international students. See which companies have the lowest and highest generic quotes for international student drivers:
Here's the easiest thing you can do to save $$$.
Find an insurance company that understands the specific needs of international drivers and can advise you on coverage requirements.
Larger domestic insurance companies generally offer some form of international driver insurance and understand what discounts could help you save money as a new driver.
Use Insurify to compare free quotes from companies that can offer you the best rates on car insurance while you are in the United States. You can even unlock discounts based on your student status… it really pays to be smart!
Travelling and driving as an international student
Make sure you follow your state's specific rules for international and citizen driver's licences. You don't want points on your driving record that will generate even higher insurance premiums.
If you plan to stay in the US for more than a year, it is recommended that you obtain a US driver's licence rather than relying on your international driver's permit, even if you don't plan to become a citizen. Each state has different requirements for non-citizen driving licences. You will avoid the fees imposed on international drivers if you have a full licence.
Consider buying an auto insurance policy that is higher than the state minimum liability insurance coverage. If you have just moved, you may not have a large savings account to fall back on, and the costs resulting from an auto accident where you are at fault may be financially impossible if you do not have sufficient insurance coverage.
CHECK AHEAD OF TIME TO SEE IF THE CAMPUS IS SAFE
It's always a good idea to research the crime statistics in an area before you move in temporarily. This gives you a good idea of what to expect in your new environment. If you're going to a distant university and taking your car to an area with higher crime rates than you're used to, talk to an insurance agent about coverage to protect you in case of theft. Additionally, it may be a good time to invest in an anti-theft device for your car. Doing so may not only decrease the likelihood of your items being stolen, but may also help you get a discount.
However, you don't have to attend a university in a faraway place to consider the need for more security and coverage. Always take into account the area in which your car will spend the most time parked and adjust your coverage accordingly.
THE BENEFITS OF GOOD RATINGS 
Those who are aware of the savings offered to young drivers with good grades will be happy to discover that the discount does not expire the moment they graduate. Most insurance companies still offer incentives for good grades to students up to the age of 25. If you maintain good grades in college, you may still get a discount on your insurance bill.
Each student has specific needs that can impact the amount of coverage needed and the cost of the premium. To formulate a strategy, talk to an insurance agent.
Rent a vehicle that is already insured if you will not be in the US for more than six months. In this case, car insurance automatically comes with your rental. There is an additional cost for rental insurance.
You can also get car insurance by renting a vehicle with your credit card if this is an available option with your credit card or car rental company. You will get the protection you need at no additional cost. Call these companies beforehand and ask whether or not the policies apply to the U.S.; whether the policy includes collision, comprehensive and liability coverage and their respective coverage limits; and if a fee applies.